Welcome to WrestlingTournaments.org
LA's most comprehensive list of off season tournaments.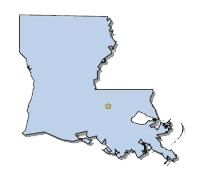 Your place to find available wrestling tournaments.
To add a tournament to this site (for now) send an email.
To see national tournaments held out side of Louisiana visit the National Site.

Showing 1 to 6 out of 6 upcoming tournaments.
Date
Tournament Info
Detail
Fri, 10/28 to
Sun, 10/30



More Info

2022 Boys and Girls National High School Recruit Showcase (USAW)
Des Moines, IA


Fri, 10/28 to
Sun, 10/30



More Info

2022 Boys and Girls National High School Recruiting Showcase (USAW)
Des Moines, IA


Fri, 10/28 to
Sun, 10/30



More Info

2022 Brian Keck Memorial Preseason Nationals (USAW)
Des Moines, IA


Sat, 11/12



More Info

2022 Wildcat Open
Central High School
10200 East Brookside Drive
Baton Roige, LA 70818
Thu, 12/22



More Info

2022 LA District 5-5A Championships
East Ascension High School
612 East Worthy Road
Gonzales, LA 70806
Fri, 02/10 to
Sun, 02/12



More Info

LHSAA State Championships
Brookshire Grocery Arena
2000 Brookshire Arena Drive
Bossier City, LA 71112


1 |